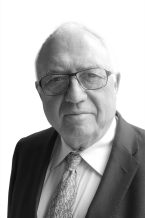 Pierre FABIANI
Graduate Engineer Centrale Lille
Founder & CEO of RUSTABOUT
Since 1973, I spent my entire professional life in the TOTAL group in France and abroad, mainly in Exploration/Production, in Refining and also in Chemistry, where I run professional paints, especially , the anti-corrosion mark Freitag.
In 2017, I had the privilege of discovering the revolutionary qualities of CORRIZON Base and then founding RUSTABOUT,Exclusive Distributor in many countries in Europe, Russia, Central Asia and Africa.
CORRIZON Base, developped and manufactured by GREEN-ICPS is an ecological, water-basedproduct that enables the corrosion problems of all metals-except copper-to be treated in both preventive and curativeways. Its competitive advantages are:
An extremely large  covering power of 20 to 30 sqlm/litre;
A simple surface preparation with a pressurized water jet and an application without any specific equipment;
In a painting system, CB advantageously replaces the usual primaries and gives a final black matte color but can be covered with any classical coating (epoxy,…), according to the wishes of the final customer;
A duration of protection 2 to 4 times higher than the competition, depending on the uses, thus fewer maintenance turnarounds;
It is the only anti-corrosion product that has obtained the Gold Label from the California Department of Health.
In addition, anew product CORRIZON CONCRETE has just completed a series of tests related to the treatment of ancient concretes, to avoid their bursting caused by the swelling of the internal metal frame due to its corrosion. This is the only known productthat meets this need.